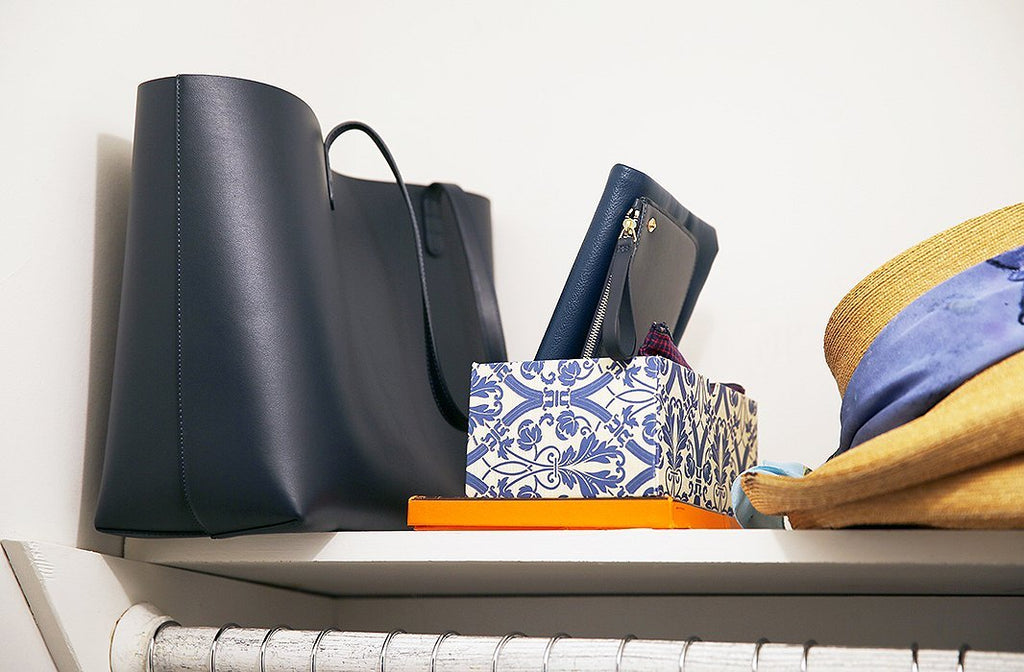 5 Tips to Take Care of Your Handbag
When it comes to taking care of your things, purses usually fall under the radar, sitting comfortably under phone and shoes. Purses are so unassumingly durable that it's hard to imagine it could need any sort of care-taking. But in the long run, the wear and tear will start showing in your purse if you don't take care of it! I'm sharing 5 simple tips to take care of your handbag.
1. Never Put Your Handbag on the Floor
There is a whole world of germs and nastiness on the floor, so why place your precious handbag down there? Try to get a Luxe link 

Purchase a handbag table hook to help keep your bag off the floor. It's an affordable option that's just a tad larger than a half dollar so it's easy to carry along wherever you go.
2. 
Handle Your Handbag with Clean Hands
You will want to avoid getting dirt, natural oil, and grime on your handbag. If not, you will find yourself always cleaning your bag, which leads me to the next tip.


3. Avoid Over-Cleaning Your Handbag
You want to avoid over-cleaning your leather handbags because a build-up of chemical products will also contribute to the destruction of your bag. Spot clean with water as necessary.
4. All Handbags Are Not Created Equal
Find out what type of material your handbag is made of because it just may require different instructions to clean and preserve it.

If your handbag is made of leather then you might want to invest in a Leather Cleaner, which is an affordable leather-safe option that will keep your bag clean and looking like new. This video will show you how to remove a stain from leather.
5. Never Store Your Handbag Without a Cover or Inside Support
There are a few different ways that you can store a leather handbag when it isn't in use.
Properly store your handbag in your closet using a purse insert for support and a dust bag cover. Most handbags come with their own dust bag cover so make sure you don't throw it away!

Another economical tip is to use tissue paper inside of your handbag to keep the shape and placing your bag inside of a pillowcase to avoid dust.

Purchase a Hanging Handbag Organizer to easily store your handbags in your closet. This will keep the dust off your bag and make it so you can quickly see and grab any bag when you need it. To maintain the shape of the bag be sure to stuff it with something!