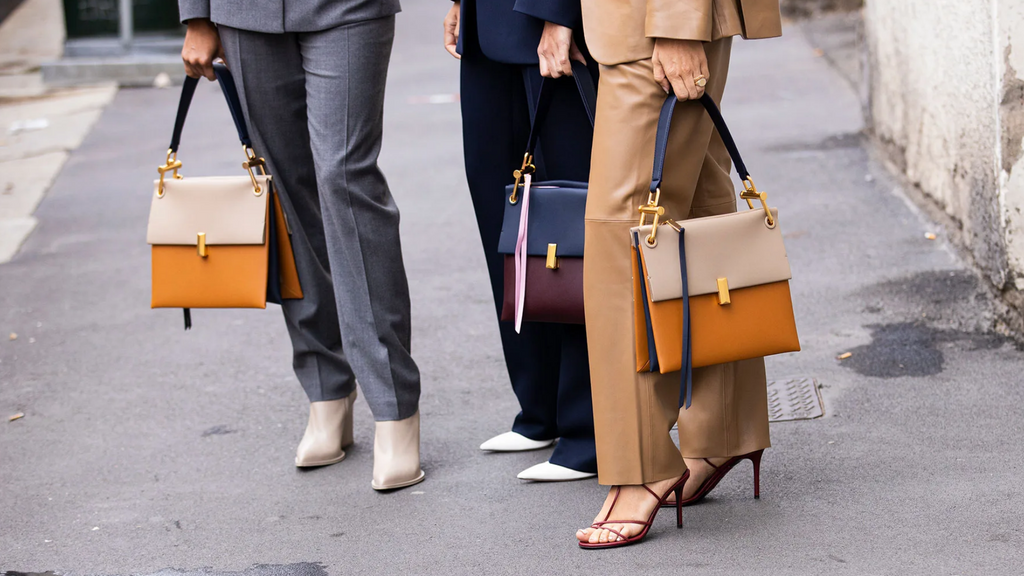 Most Iconic Designer Handbags Worth The Investment Now
We received several requests from followers whos asking which are the most iconic designers handbags that are worth the investment Because when you decide to spend a certain amount on a beautiful bag, you want to know if it's a good "investment", an accessory capable not only to satisfy all the practical needs that a bag, even a designer handbag, must meet but above all to make your outfits even more elegant and to last over the years.

Read on to see and shop them below and Include our Original Luxe Link Purse Hook.


1. Hermes Kelly Bag
First introduced in 1935 and renamed later in 1956, the Hermes Kelly is not only one of the most coveted Hermes bags, but the one that is worth the investment the most in the history of fashion. Read more.
2. Chanel 2.55 Bag
Born in 1955 and reborn in 2005 thanks to fashion designer Karl Lagerfeld, the Chanel 2.55 bag is definitely one of the most famous around. Probably one of the most legendary designer handbags of all time, Chanel's 2.55 was named after the month (February) and year of its creation and could be regarded a sort of personification of fashion icon Coco Chanel's fashion views. If you happen to already have one, make sure to treat it like a treasure! Pick it up on Chanel!
3. Celine Luggage Tote
Out of all Celine handbags, the Luggage is the one worth the investment the most, along with the Celine Trapeze. Designed by legendary Phoebe Philo, who gave tote bags their luxurious turn in 2009, the Luggage was conceived as part of "a wardrobe, a practical ABC of clothes," as Philo told The Gentlewoman, and is one of the accessory items that will always fly off the shelves the soonest in any vintage shop.
4. Celine Trapeze Bag
A Celine handbag is always one of the best designer handbags worth the investment, especially when it comes to the iconic Celine Trapeze. Available in numerous colors, finishes and different sizes, it features a sleek top handle and distinguishable travel wings, and if you want to own one in your favorite color, be ready to pay over $2300.
5. Alexander Wang The Rocco, FKA Coco
Often not a big fan of accessories, Alexander Wang is ironically one of the most popular when it comes to accessory items and designer handbags. Designed in 2009, the Rocco became extremely famous as soon as the Olsens got their hands on it, often combining it with equally rock-chic outfits. Whether you like to collect designer bags or are simply a fan of glam-rock styles, this bag is the way to go! Get it from AlexanderWang.com!
6. Hermès Birkin Bag
The Birkin is one of those designer bags that are so famous that even those that aren't very familiar with luxury fashion will have heard of it. As far as iconic designer handbags go, it's relatively young. It was designed in 1984 for the British actress Jane Birkin. Birkin was a new mother, and she needed a bag large enough to hold bottles for her baby. This is how the large, fashionable tote with its little flap and glamorous metallic closure came to be.