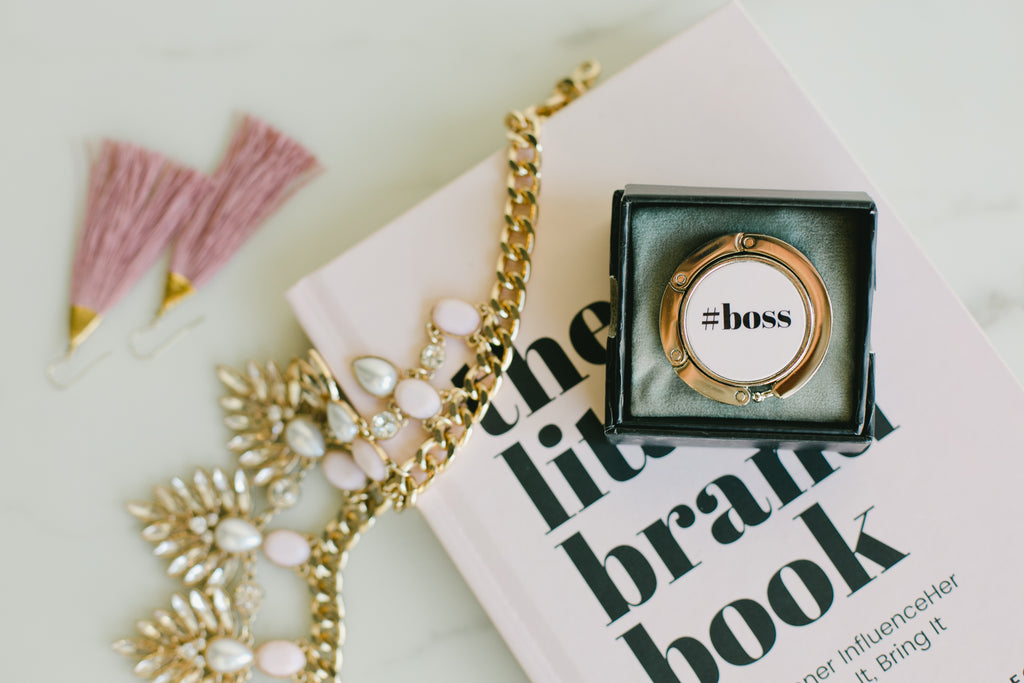 All about Luxe Link's Purse Hook
What is a purse hook?
A purse hook is a small device that allows you to hang your purse from a table when you are out in public. It can be especially useful when you want to avoid putting your purse on the ground, such as in a bathroom, restaurant, or at a crowded bar.
By using a purse hook, you can keep your purse off the ground and safe, within easy reach, while also helping to keep it clean. Some purse hooks are designed to fold up when not in use, making them easy to carry in your purse or bag. Others may have additional features, such as linking to your bag like the Luxe Link purse hook does. Overall, a purse hook can be a practical and convenient accessory that can help you keep your belongings organized and secure.


Why should I buy a Luxe Link purse hook?


There are several reasons why you may want to consider purchasing a Luxe Link purse hook:
Convenience: The original patented Luxe Link purse hook is designed to be easy to use, with a clasp that can easily attach to your purse when you're done using it This means you won't have to fumble around trying to find a place to put your purse and can keep it within easy reach at all times.


Style: Luxe Link purse hooks are available in a variety of stylish designs, so you can choose one that matches your personal style. Whether you prefer a classic, blinged out or more modern look, a Luxe Link purse hook is perfect for you.


Durability:

 

Luxe Link purse hooks are made from high-quality recycled zinc alloy, a material that is built to last, so you can use them for years to come. This can be especially important if you use your purse hook frequently, as it will be able to withstand the wear and tear of daily use.
A Luxe Link purse hook may be the perfect choice if you want a convenient and stylish way to keep your purse safe, clean and within easy reach.