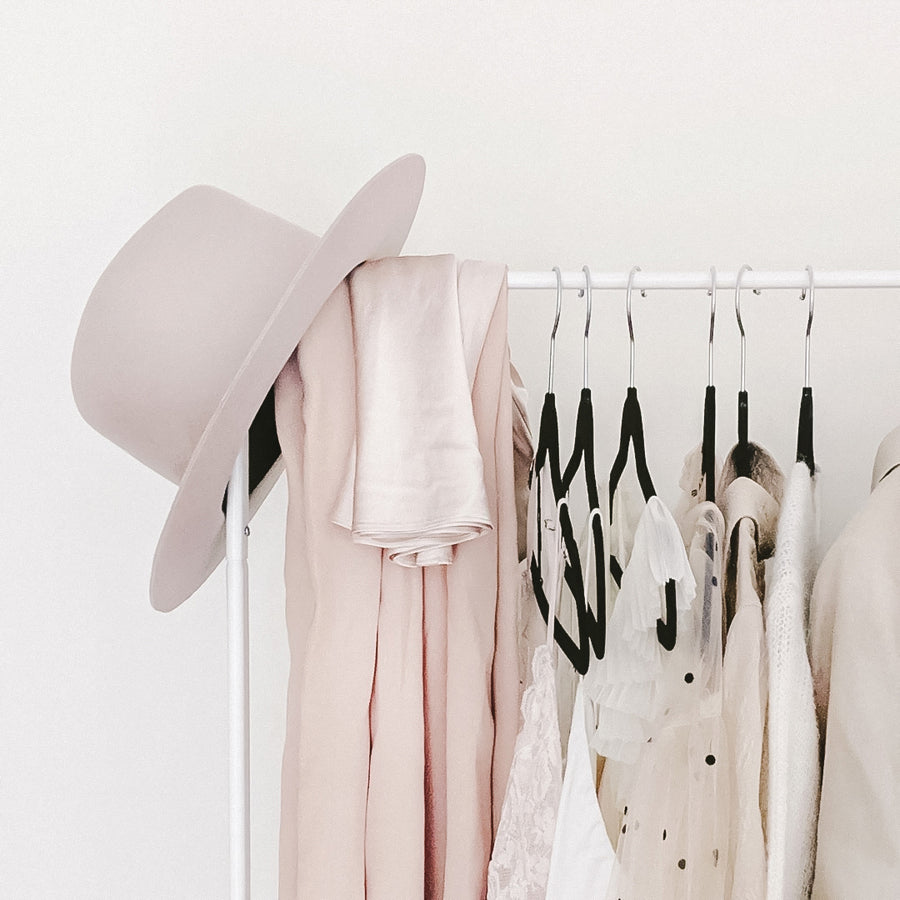 5 Easy DIY Clothing Hacks to Freshen Your Wardrobe
Give clothes you already have a much-needed face lift with these simple DIY's.
By: Julia Gall
This time spent at home has proven to be a total DIY renaissance. Never before have we witnessed such an influx of homemade breads, newly woven baskets, and self hair-trimming on our feeds. It seems that everyone is leaning into developing new skills and being super proud to let others know "hey this was actually not so hard after all." Call it bragging (I'm looking at you, banana bread) or call it community, either way, there is something in the air. Fashion simply refuses to be left out of this movement, and with good reason! There are so many ways to take an existing piece in your closet, exert just a little effort, and make a huge impact. It's like, next-level shopping your closet. We asked 5 DIY'ers to show us the way.
Global style influencer Brittany Xavier has turned her DIY hacks into content, debuting this twin-set hack on her TikTok account early into quarantine. "It's been cool to experiment, to upstyle and re-shop my closet. I especially love this DIY idea because of its little waste of fabric," says Xavier. Swipe through to see it in action:
How to Make Brittany's Twin-Set: Click here.
Meaghan Mena, the owner and patch designer of Patch Ya Later, has mastered the art of patches. Her vintage-inspired designs are the nostalgic touch for the summer we all could use right now. We love patches as an easy way to make something your own and her latest customizable designs will take your personalization up a notch. Once you've got your adornments together, pour yourself a glass of wine and have yourself a little patch party.
How to Make Meaghan's Shorts: Click here.
Sasha Iglehart, former fashion editor at Glamour, Elle, and Harper's Bazaar, started A Shirt Story by customizing gently worn mens shirting sourced from thrift stores. By replacing the hum-drum buttons with sparkly ones and chopping off the collars and hems, she's given new life to shirts that would have been otherwise overlooked, or even worse, discarded. Here, she shows us how you can do the same by breathing new life into an old army jacket with these simple swaps.
How to Make Sasha's Shirt: Click here.
Laura Pifer started her blog Trash to Couture in an effort to show others that so many fashion items can easily be made at home, not mass-produced. From polished homemade espadrilles to impressive interchangeable bag straps, she proves that DIY projects can look just as good as manufactured pieces. In an easy 5-minute hack, she reworks a chunky chain necklace and a silk scarf into a throw-on-and-go summer top.
How to Make Laura's Halter: Click here.