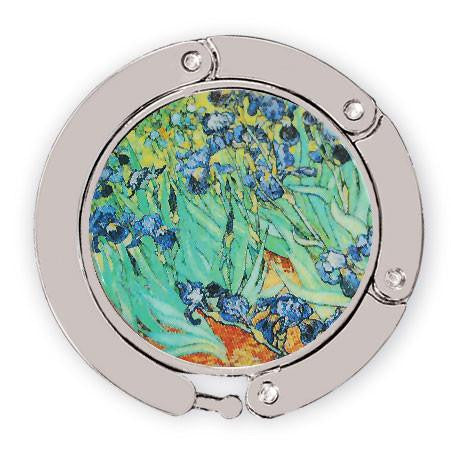 In stock
purse hanger
Luxe Link
Irises is another artwork from the Dutch artist Vincent van Gogh! Buy one now! so you can have one of his pieces in your bags!
The Irises Luxe Link folding purse hook is a stylish handbag hanger that wraps neatly around the base with magnetic closure when not in use. The...
Fantastic Purse Hook
I love the purse hook, the Luxe Link. It provides quality purse holders that will surely love by every woman like me. So classy and elegant. Perfect for every fashionists.
LOVE THIS ITEM
What a thoughtful, cool looking, clever, inexpensive gadget to keep one's purse safe.
What I love about this is the design actually. I just saw this to one of my friend and luckily it's still available!!
Beautifully made!
A pretty looking design. I was amazed at the overall quality of of this item. Also hangs purse neatly under the table.