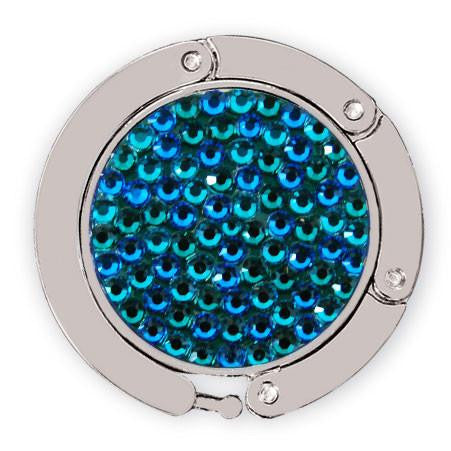 Out of stock
purse hanger
Luxe Link
We've got for your bag!
Blue Lagoon Swarovski Crystals will make your purse sparkle. It's sure to be the talk of the town.
Blue Lagoon Swarovski Crystal Luxe Link folding purse hook is a lovely handbag hanger that will keep your bags clean and safe from dirty floors and seats....
Fabulous!
Love this purse hook. Elegant and easy to use. All women's out there, What are you waiting for? Highly recommend it!
I LOVE LIXE LINK
I can get my purse off my lap or the floor and hang it from just about anything.
Love it
I love this and I bought 3 in total for myself, my daughter, and a friend. Get yours!!
Amazing!!
This solves a woman's dilemma of where to put a purse where it is out of the way, but easily accessible and away from whatever lingers on floors.
Best quality
I'm very glad to find Luxe Link. Their products are of the best quality and they don't easily break.