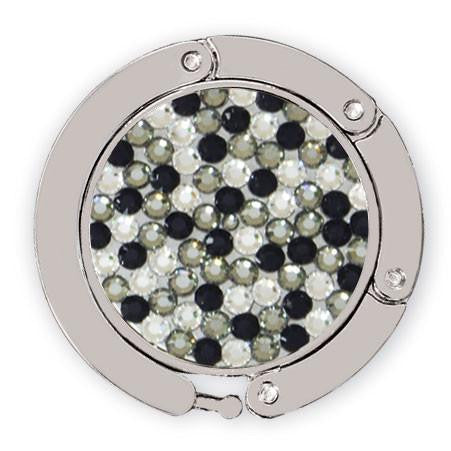 In stock
purse hanger
Luxe Link
We've got for your bag!
Black Tie Swarovski Crystals will make your purse sparkle. It's sure to be the talk of the town.
Black Tie Swarovski Crystal Luxe Link folding purse hooks are a stylish handbag hanger that wraps neatly around the base with a magnetic closure and will keep...
Handy and Cutest!
Thanks to this purse hook. It really helps a lot in everywhere and anywhere you are. Handy and cutest thing..
This little cute thingy helps me a lot! specially in public rest rooms.
This little gadget is probably one of the most important things I keep on/in my purse.
Very useful
I wasn't sure I was going to keep this when I first received it, however, after visiting a public restroom with no hooks and only a very thin bit of decorative tile going halfway up the wall, this thing worked perfectly and now I won't go anywhere without it!
Fantastic!!
Was at a fancy tea party last weekend for a friend's milestone birthday and my #luxelink fit right in keeping my Sassy Bag off the floor